11
Environmental Remediation
ANNUAL ENVIRONMENTAL REMEDIATION FUNDING
ASCE ESTIMATES
n/a
Current Grade
n/a
Trend
n/a
Funding needed to raise to a "B" Grade
PROPOSED ANNUAL INCREASE
% COVERED FOR AN ASCE "B" GRADE
n/a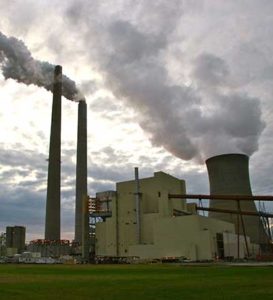 The American Jobs plan would invest $5.6 billion, the CSC, now with President Biden's support, would invest $4.2 billion, and the PSC would invest $5.8 billion per year in new funding for environmental remediation of several kinds. For example, all three would invest in capping old oil and gas wells and restoring and reclaiming abandoned mines. They would provide funding to remediate and redevelop former industrial and energy sites that are now idle.
All three plans also include investments in next generation industries within this broad category. For example, projects would include retrofitting old facilities to reduce carbon emissions by converting some of those emissions into decarbonized hydrogen that can be used for power generation, industrial heating, or as an industrial feedstock. Other projects would include retrofitting large steel, cement, and chemical production facilities to demonstrate effective carbon capture methods.
The Case for a Big Investment
The environmental remediation projects described in the American Jobs Plan are included in the same section that proposes investments in the electric grid and moving further toward alternative energy sources. The White House notes that moving the nation's energy infrastructure away from fossil fuels to cleaner, greener energy will disrupt communities reliant on fossil fuel industries. Supporters argue that it makes sense to pair the investments in cleaner energy with investments that will create good new jobs in those communities while also remediating the environmental impacts of our older energy sources and industries.
The Evidence
A 2020 joint study by Resources for the Future and Columbia University reported that there is a known inventory of 56,600 orphaned oil and gas wells (meaning no owner can be found). The study estimated that it would take $1.4 – $2.7 billion to plug and stop the pollution which often includes leaking greenhouse gases. The study also estimated that there are as many as 500,000 not yet specifically inventoried wells and plugging all of them would cost $12 – $24 billion. A 2020 General Accounting Office report identified that about 67,000 abandoned hardrock mine features pose or may pose physical safety hazards and about 22,500 that pose or may pose environmental hazards.