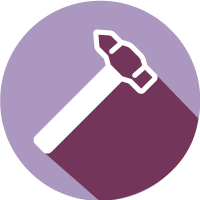 12
Home & Building Construction
ANNUAL HOME & BUILDING CONSTRUCTION FUNDING
ASCE ESTIMATES
n/a
Current Grade
n/a
Trend
n/a
Funding needed to raise to a "B" Grade
PROPOSED ANNUAL INCREASE
% COVERED FOR AN ASCE "B" GRADE
n/a
At $21.3 billion per year, investing in building, preserving, and retrofitting two million new homes and commercial buildings is the third largest category of new funding in the American Jobs Plan. Of that total, improving public housing would get $4 billion. Upgrading existing homes and businesses with a focus on more efficient energy use and clean energy would get $2.7 billion per year. About $2 billion per year would go toward tax credits to build or rehabilitate 500,000 homes for low- and middle-income homebuyers.
The Problem Solvers Caucus proposes $1.3 billion per year specifically for housing for veterans.
The Common Sense Coalition joins Senate Republicans in not proposing new investments for home and building construction.
The Case for a Big Investment
The President argues that there is a serious shortage of affordable housing in the country. He also argues that housing costs are too high with millions spending more than half their income on rent. We can and should create more jobs to address this fundamental need for affordable housing, the President argues.
The Evidence
An April 2021 analysis by Moody's Analytics reports that the annual supply of new housing is running about 100,000 homes behind the new demand for housing. The Moody's report also finds that the total shortfall is now 1.8 million homes, which takes about one year to build at the current pace.