A Bipartisan Approach to COVID-19
Discussed by Six Experienced Leaders
Results on Ending Surprise Medical Bills
Presented by the Executive Director of the National Institute for Civil Discourse
Mike Leavitt
Former Secretary of Health and Human Services
Sylvia Burwell
Former Secretary of Health and Human Services
Gabby Giffords
Former US Representative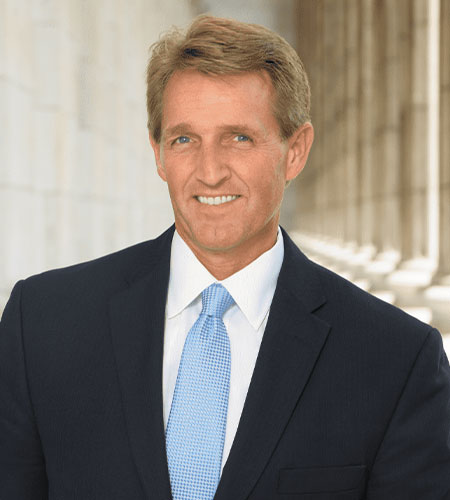 Jeff Flake
Former US Senator
Tom Daschle
Former US Senate Majority Leader
Christine Todd Whitman
Former Cabinet Member
experienced national leaders will join us on this page for an online broadcast:
Sylvia Burwell and Mike Leavitt:  Each served as Secretary of Health and Human Services.  Leavitt served in the George W. Bush Administration and Burwell in the Obama Administration.  We'll discuss with them how to respond to COVID-19 in effective, bipartisan ways.
Gabby Giffords and Jeff Flake:  Though from different sides of the aisle, they became friends and effective colleagues while representing Arizona in the US Congress.  Giffords' and Flake's friendship deepened in the wake of the Tucson shooting that killed six, and injured thirteen others, including Giffords.  We'll discuss with them lessons learned from their experience that are relevant for the nation's response to the coronavirus.
Tom Daschle and Christine Todd Whitman:  Daschle was serving as Majority Leader in the US Senate and Whitman as a member of George W. Bush's cabinet on September 11.  They'll introduce the program and the theme that healthy bipartisanship is needed to respond effectively to major challenges.
Surprise medical bills have plagued many Americans for years, but are especially challenging now as we deal with the pandemic. Speakers will address Congress' work on this issue as a positive example of healthy bipartisanship, and we will announce the results of CommonSense American's work on this issue. More than 13,000 everyday Americans participating in this new program at the National Institute for Civil Discourse are weighing in on critical issues like this. With members from across the country and 25% identifying as Republicans, 24% as Democrats, and 46% as independents, these Americans represent what voters think after they have the opportunity to become informed on the legislative options.